Child And Adolescent Therapy In Longwood, FL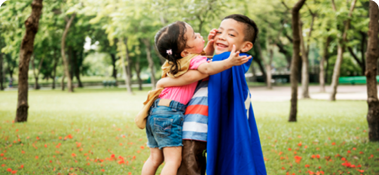 Childhood can be hard, and today's youth are faced with more obstacles than ever to include, but not limited to, drugs, gun violence, divorce, social media, sex, and more. As parents, it can be hard to know what to do in every situation. At Togetherness Counseling in Longwood, FL, we offer counseling for kids and teen's therapy to get results.
Social Anxiety and social skills
Generalized Anxiety Disorder and Phobias
Performance anxiety and school performance
Attention Deficit Hyperactivity Disorder
Depression
Oppositional Defiance and Conduct Disorder
Adoption related concerns
Family relationships
Sexualized behaviors
Trauma and child abuse
Bullying
Gender identity and sexual orientation concerns
Low self-esteem
Self-injury (i.e. cutting and bruising)
At Togetherness Counseling in Longwood, FL, we believe strongly in the integration of the family unit into child and adolescent therapy. While this may not be possible in the beginning, our goal is to work with your child with therapy for kids and teenage counseling services so that he or she feels comfortable to tell you most of what is said to us. When we agree to work with your child, we are also agreeing to work with your family. We take your trust seriously and honor the faith you place in us to aid in the healing of your child. Contact us today to schedule an appointment for child and adolescent therapy.